IPAD CHARGING STATION

IPAD CASES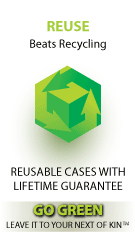 Photo StudioCruzer PSC400 - Carry-on Canon / Nikon SLR Camera & Apple Laptop Case
Custom foam interior in both the lid and base of the case allow for protection of camera, laptop, and accessories.

PHOTO STUDIOCRUZER PSC400 CARRY-ON CASE SPECIFICATIONS:

Please click to order:

OUTSIDE DIMENSIONS:

21.75" L x 13.75" W x 8.99" H

EMPTY WEIGHT:
12.5 Lbs.
FAA CARRY-ON SIZE:

YES

WHEELS:
YES
PULL OUT HANDLE:
YES - case is 36.5" tall with the
handle extended up
CASE COLOR:
BLACK

PHOTO STUDIOCRUZER PSC400



Please contact us at: 1-800-440-9925 for more information



PHOTO STUDIOCRUZER PSC400

READ MORE ABOUT: PSC400 - CARRYING CASE

Be advised Photo StudioCruzer PSC400 is not intended to be used as a shipping case or check-in luggage. Visit CaseCruzer.com for many field-tested, heavy-duty protection carrying case solutions.


THIS CARRYING CASE FITS THE FOLLOWING CAMERAS:

5D MARK II - 5D

EOS 7D

EOS 50D - 40D - 30D - 20D

REBEL T2i - T1i - XS

NIKON CAMERAS

D60 - D70 - D80 - D90

D700 - D300S

D3000 - D5000

CAMERA WILL NOT FIT WITH BATTERY GRIP ATTACHED


OTHER PRODUCTS


WHAT'S NEW!

PSC100 - All in-one camera & laptop carrying case, holds one 13 to 17 inch laptop in the lid and photography gear inside the adjustable padded divider.

StudioCruzer PSC200 - Carry-on Apple Laptop & Camera Case- Customized foam cut-out lid for Mac Books and padded dividers protect sensitive digital equipment.

Emergency Footlocker - Waterproof carrying case protects valuable personal belongings, food and other survival essentials from natural disasters.
August 9, 2022 1:32 PM
PRESS RELEASES | CONTACT US | SITEMAP | LIFETIME GUARANTEE | TERMS & CONDITIONS
Apple, iPad, iMac, Mac, MacBook Air and MacBook are registered trademarks of Apple Computer, Inc.
CaseCruzer, Photo StudioCruzer, NiteCruzer, and WineCruzer are trademarks of CaseCruzer, LLC.