IPAD CHARGING STATION

IPAD CASES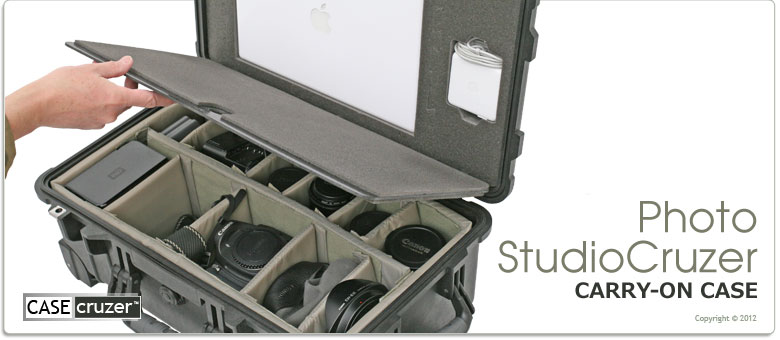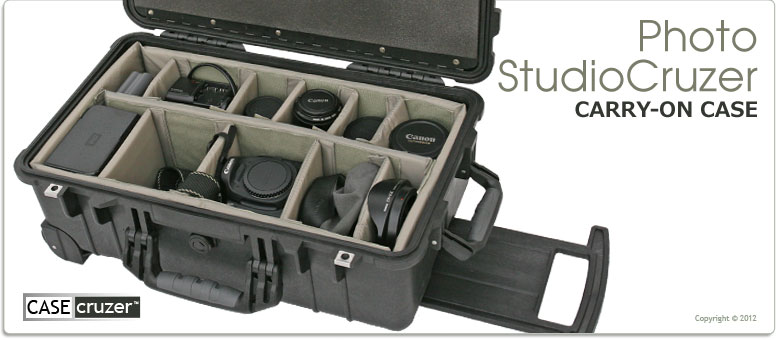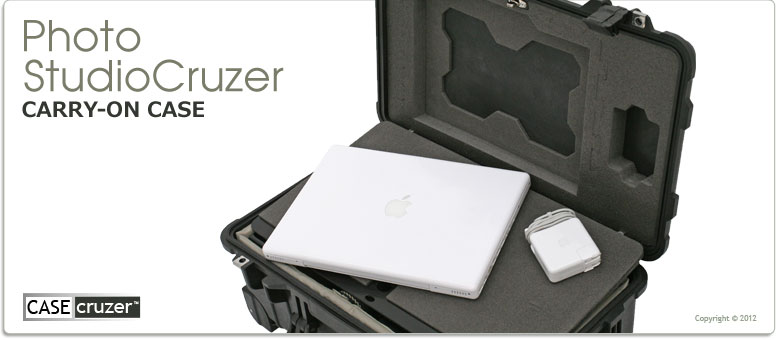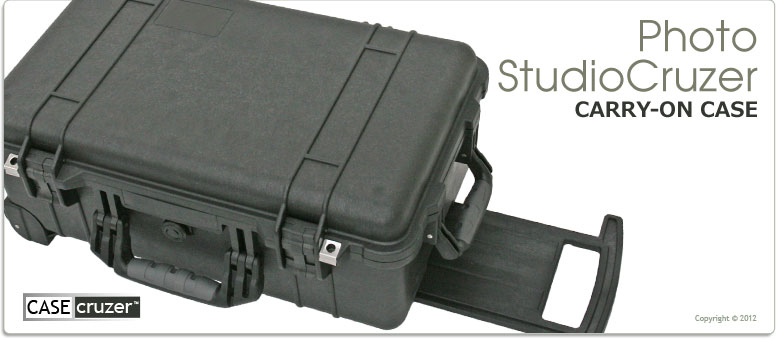 The Apple Photo StudioCruzer


The Photo StudioCruzer will hold an Apple (13.3-, 15" or Air) MacBook Computer inside the lid of the case and your favorite SLR Camera in the lower padded divider.
Photo StudioCruzer Specifications:

OUTSIDE DIMENSIONS:

22"L x 13.81"W x 9"H

EMPTY WEIGHT:

15 Lbs.

AIRLINE CARRY-ON:

YES

PULL OUT HANDLE:

YES

WHEELS:

YES

COLOR:

BLACK

Please click to order:

PHOTO STUDIOCRUZER


PRICE $412.73*

Please contact us at:


1-800-440-9925


for more information


Image Gallery




CASECRUZER- GEARED FOR TRAVEL

Aeronautics • Broadcasting • Chemicals • Communications • Electronics • Manufacturing • Medical • Transportation CaseCruzer provides you the protection and mobility that is essential when traveling with your gear. Whether you're a business nomad, a professional photographer, editor, designer/engineer or you're just jetting off on a family vacation, CaseCruzer is geared for travel.





October 28, 2020 9:51 PM
PRESS RELEASES | CONTACT US | SITEMAP | LIFETIME GUARANTEE | TERMS & CONDITIONS
Apple, iPad, iMac, MacBook Air and MacBook are registered trademarks of Apple Computer, Inc.
CaseCruzer, Photo StudioCruzer, WineCruzer and EZ-PACK 'N' SHIP are trademarks of CaseCruzer, LLC.