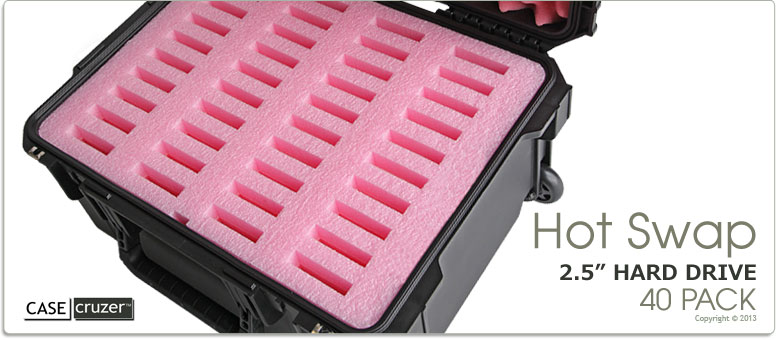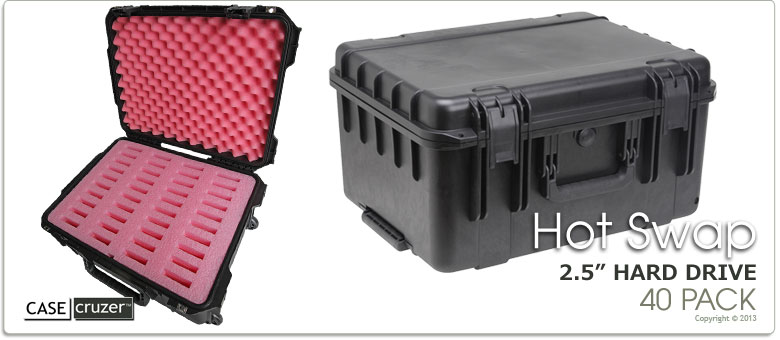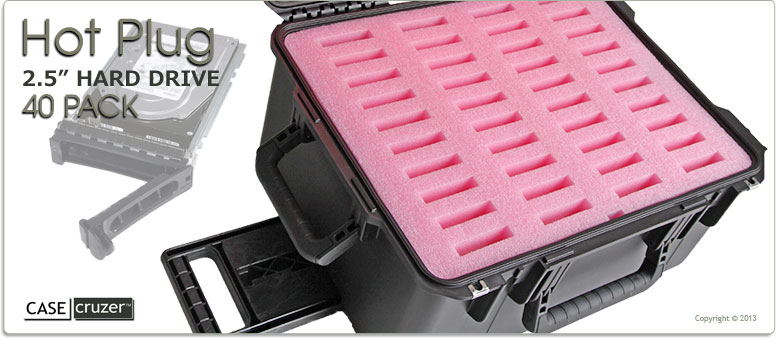 2.5 Inch Hot Swap Hard Drive - 40 Pack
Case provides storage and protection for 40 Hot Swap Hard Drives. Fits 2.5 inch drives.
CaseCruzer 2.5" Hot Swap Hard Drive Case Specifications:

OUTSIDE DIMENSIONS:

22.92" L x 17.98" W x 11.55" H

EMPTY WEIGHT:

15.4 Lbs.

EZ-PACK 'N' SHIP™

Airline, FedEx & UPS Safe

MOBILITY OPTION

YES - PULL OUT HANDLE & WHEELS

CARRY-ON

NO - CHECK-IN ONLY

COLOR:

BLACK

Please click to order:

2.5" HOT SWAP HARD DRIVE CASE - 40 PACK


PRICE $417.48
Please contact us at:


1-800-440-9925


for more information


Hot Plug Hard Drive Case Image Gallery



July 26, 2021 10:33 AM
PRESS RELEASES | CONTACT US | SITEMAP | LIFETIME GUARANTEE | TERMS & CONDITIONS
Apple, iPad, iMac, MacBook Air and MacBook are registered trademarks of Apple Computer, Inc.
CaseCruzer, Photo StudioCruzer, WineCruzer and EZ-PACK 'N' SHIP are trademarks of CaseCruzer, LLC.