IPAD CHARGING STATION

IPAD CASES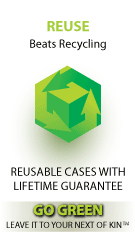 CASECRUZER- GEARED FOR TRAVEL



Montclair, California - November 7, 2008

CaseCruzer - Pelican Mobile Emergency File Cabinet and Laptop Case Organizes and Protects Disaster Zone Documents

From hurricanes to earthquakes, state and federal emergency personnel mitigate risk with portable, waterproof CaseCruzer

The hurricane makes landfall and members of federal agencies are there to manage the human crisis. But they risk more than life and limb. Sensitive official documents and a laptop loaded with classified information travel with them. This is no time for accidents or breaches. Through all phases of emergency personnel need to secure their mission with the new indestructible, Mobile Emergency File Cabinet Pelican case.

This Mobile Emergency File Cabinet and laptop case by CaseCruzer is tailored for all agencies of the Department of Homeland Security. It allows first responders and rescue teams to organize essential management needs during the preparedness phase. When the call comes, it is ready to roll into any disaster situation, from hurricane season in Florida to earthquake country in California – and everything in between. It makes paperwork and Dell Latitude laptops compatible. One carrying case for one disaster.

With this hybrid file cabinet laptop case, safe transport of contingency plans, checklists, documents with cost calculations, tables and graphs is possible without worry of loss, theft or water damage. These types of data are essential during the risk mitigation, response and recovery phases of emergency.
Also, by having a laptop in the same luggage, public safety personnel can easily access vital information from their Emergency Management Information System (EMIS) database. This critical real-time tool can, for example, locate facilities with hazardous materials; and it is especially helpful in emergencies involving multiple jurisdictions and various disciplines and emergency agencies.

The 27-pound field-tested indestructible CaseCruzer case is easy to maneuver thanks to an extendable handle with exterior mounted urethane wheels, and one front and two side folding handles. It is also designed with a water-tight seal that guarantees 100 percent protection from moisture. Other features include buoyancy up to 150 lbs, airline safe (ATA 300), dust and sand proof, and it meets military spec-4150J, as well as UL-94 HB, IP66, IP67 and STANAG 4280 certifications.

The Mobile Emergency File Cabinet's exclusive interlocking rib system allows for 14.25" of filing space and is engineered to keep letter-size hanging folders firmly in place.

The foam cushion exterior of this shipping case can withstand the crush of chaos because it is made of closed cell Polyethylene foam, which meets Fed-Spec 1752. A slot adjacent to the filing area provides safe vertical storage for one Dell Latitude laptop. Yet the exterior dimensions are a compact 24.81" L x 19.38" W x 13.88" H. Privacy issues are easily resolved because this durable luggage is fitted with dual flanges that can be secured with padlocks.

The Mobile Emergency File Cabinet and Laptop Case can withstand temperature extremities of minus 10 degrees to 210 degrees Fahrenheit. So post-disaster rescue teams, as well as U.S. Army Corps of Engineers and Customs and Border Protection personnel, can travel with confidence in the most severe environments. All this comes with Pelican's unconditional lifetime warranty.

You don't need to be on the FEMA payroll to benefit. Mere civilians – writers, CPAs, lawyers, financial advisors, etc. – can protect personal documents such as birth certificates, social security cards, insurance papers and banking information from rain, snow, mud or other harsh conditions.

Pelican goes the extra mile to provide indispensable carrying cases. CaseCruzer is always ready to go where others fear to tread.

CaseCruzer is a world leader in reusable carrying case solutions serving Aeronautics, Communications, Computers & Laptops, Electronics, Film & Broadcasting, Industrial, Medical, Photography & Videography, Transportation, and other markets. For more info about the new StudioCruzer case, visit www.casecruzer.com; call 800-440-9925 in the U.S. or 909-613-1999 internationally; fax 909-465-5598; or write to CaseCruzer at 4665 State Street, Montclair, CA 91763.
September 1, 2017 1:33 PM
PRESS RELEASES | CONTACT US | SITEMAP | LIFETIME GUARANTEE | TERMS & CONDITIONS
CaseCruzer, GunCruzer, IMCruzer, Photo StudioCruzer, NiteCruzer, Red Apple StudioCruzer, LaptopCruzer, and WineCruzer are trademarks
of CaseCruzer, LLC.